College was a bit dull this time around, so I had them get through it as quickly as possible with the college clock.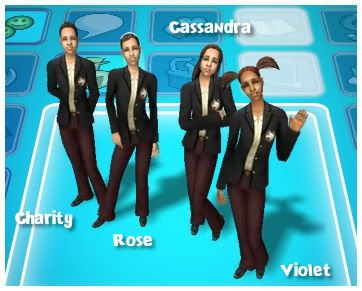 Last time we visited Urele House, all the girls had graduated.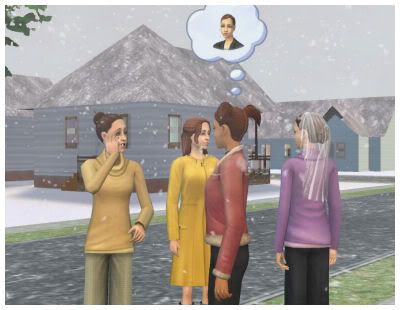 Cassandra and Charity went on a vacation with their family to Takemizu after graduation, but before leaving campus.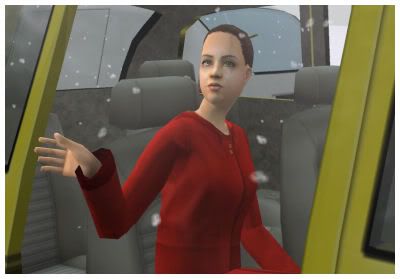 Soon Charity was on her way back home.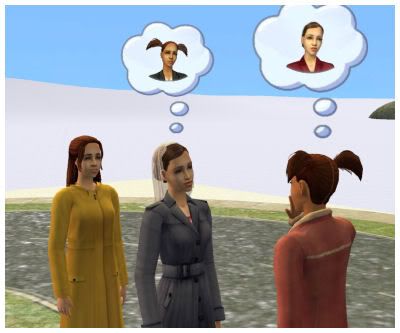 Then Rose left.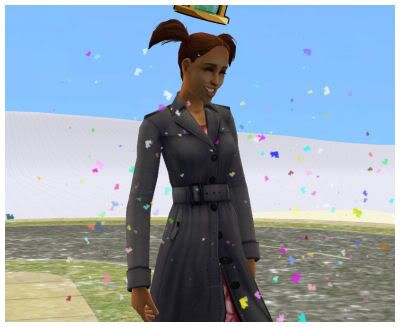 And Violet left. Cassandra stayed temporarily to get the Greek House some new members.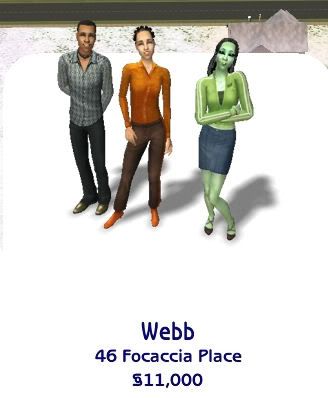 And the Webb kids have now arrived at Académie Le Tour.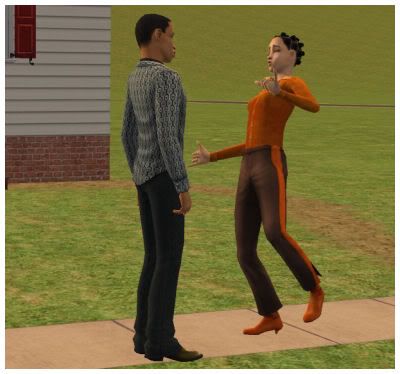 Reagan attempts a "hang loose" even though she and her family never went to Twikkii Island.
Since Cassandra is the only Greek member, she's sending herself over.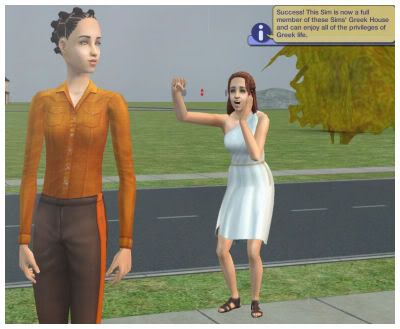 Reagan is the only one of the Webbs that wasn't already friends with Cassandra, but it went really quick getting her daily relationship with Cassandra up to 25.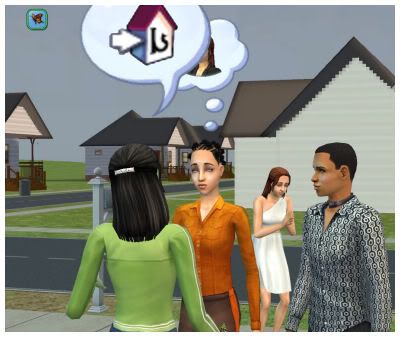 Taft and Wilson got in instantly.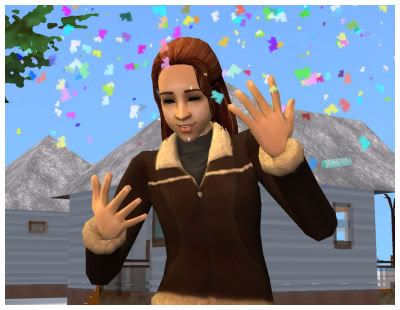 Her work done moving in the Webbs, Cassandra was then able to go home to Apple Grove.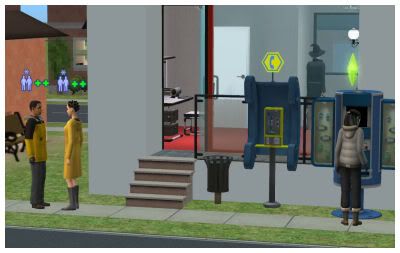 The Webbs decided to go by Game S'more to pick up some cell phones.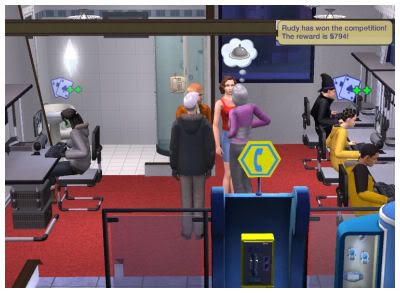 While they were there they joined a gaming contest. It seemed likely that with 3 of them playing that one of them would win, but Rudy Fletcher the Mean Warlock won. Darn.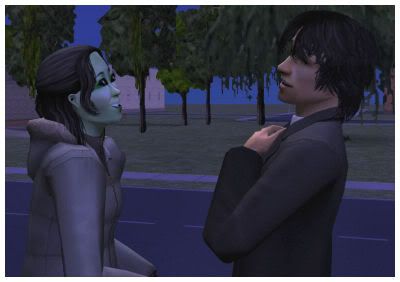 Taft is very shy, but met this guy with the cool jacket and tried to become his friend.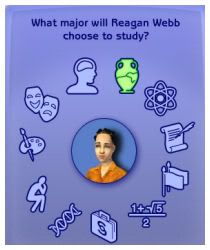 Reagan decided to be a history major.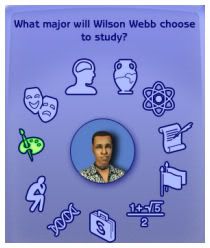 Wilson majored in Art.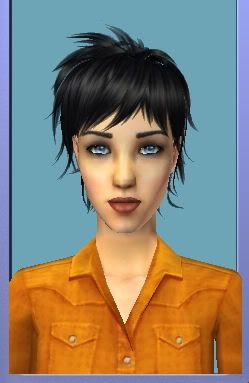 I couldn't stand Reagan's hair anymore, so here she is with a makeover. She's actually a very pretty sim.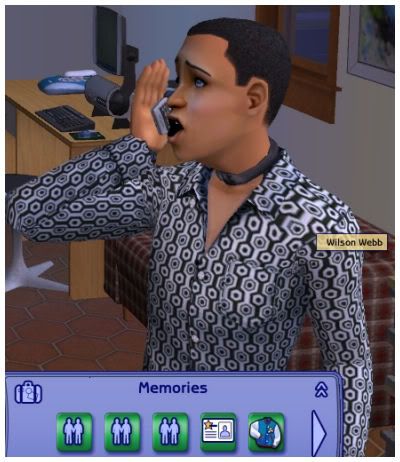 Wilson, you can get off the phone now - you're already Big Sim on Campus.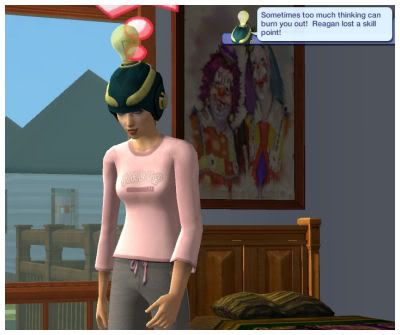 I fried poor Reagan's brain a bit by making her wear the thinking cap when she wasn't in a good enough mood.
Shy Taft decided to major in Drama of all subjects, so I decided that Taft should get a makeover too.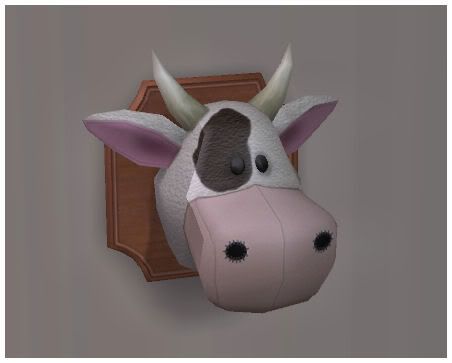 We killed the cow and put her head on the wall as a decoration. Actually, it's just a wall hanging that keeps the cow away. I'm not sure if I will let it stay, though. The cow is annoying, but it's so boring at University that the cow does make it more interesting.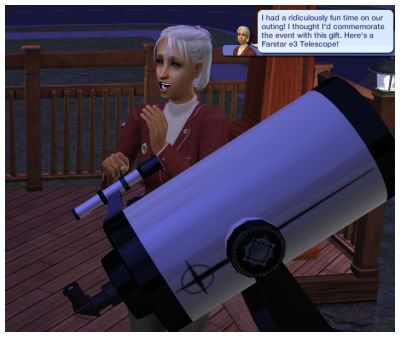 Wilson's professor left him a telescope after their outing.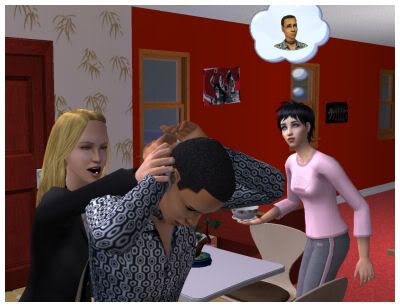 Wilson has been arrested by the Fashion Police for wearing that shirt.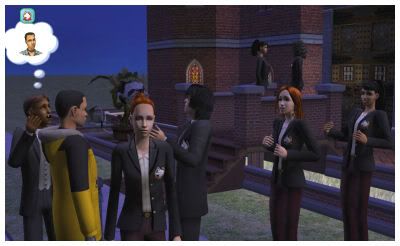 And was able to get a cool jacket to wear instead.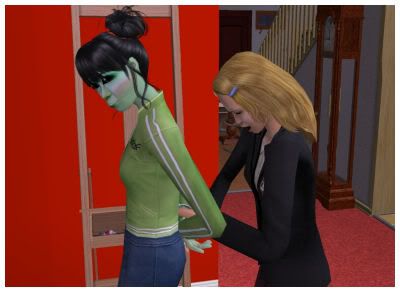 Taft was arrested for partying too loud on campus (yeah, right - like I would let her have a party).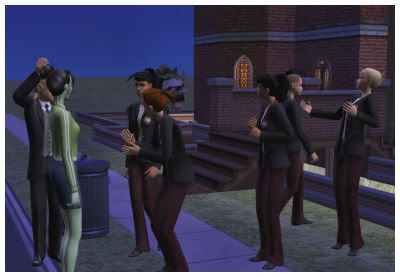 But it was just a trick to get her to come to the Secret Society.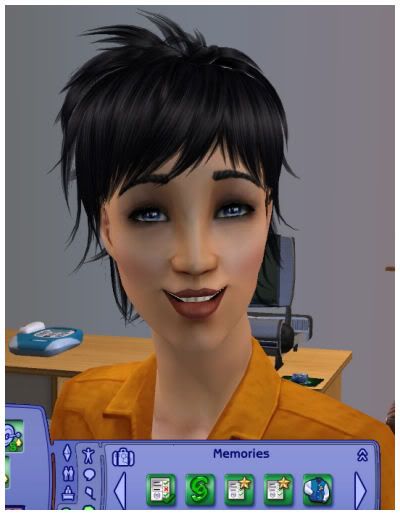 Reagan is now Big Sim on Campus.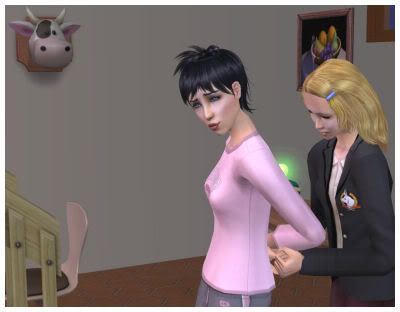 Reagan gets arrested for pirating that cool hair.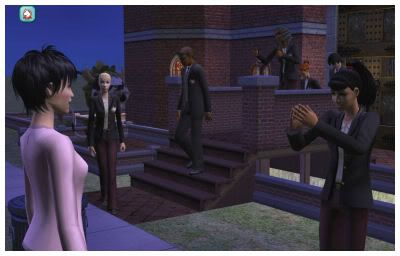 Which was actually a good thing, since all the cool kids love it.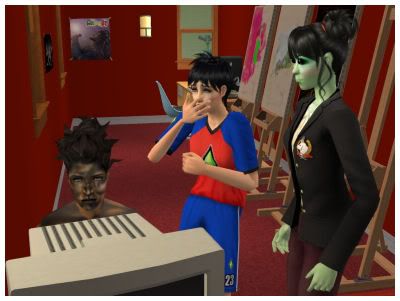 Oops, apparently Wilson isn't any good at repairing computers.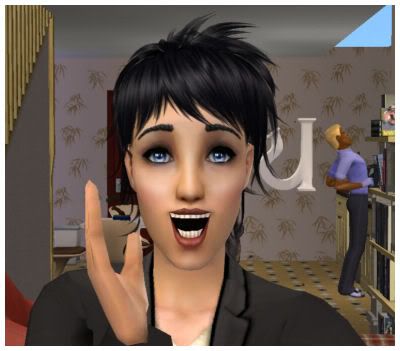 Reagan is thrilled to have those eye corner things - don't remember what they're called, but I downloaded them on MTS2.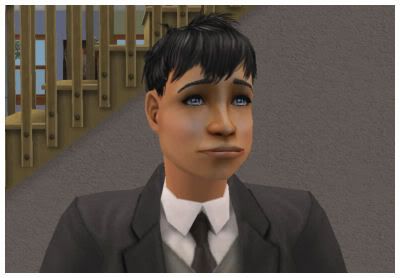 The electric shock treatment seems to have permanently straightened Wilson's hair, and it looks like he's cut it himself.
Scoring:

The Webbs earned 3 points for joining the Greek House, 3 points for Big Sim on Campus, 3 points for getting into the Secret Society, and 3 points for graduating Summa Cum Laude.