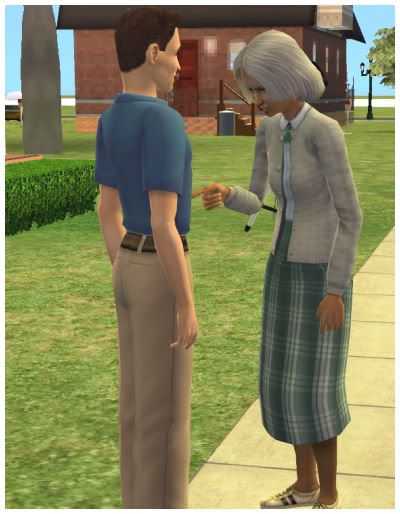 Shame on you, Nanny Shenene! I've been bragging about what an exceptional nanny you are, and you go and start poking passersby by like any other stupid nanny. Well, I'll forgive you this time, as Brian Tucker is trying to deflower the entire single female population of Apple Grove. I'm sure he deserves to be poked.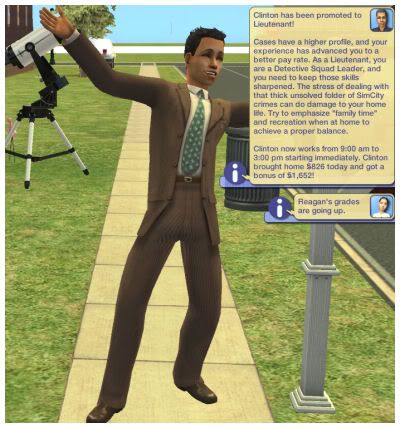 Clinton looks very happy about his promotion to Lieutenant. You must get plenty of donuts when you are a Lieutenant.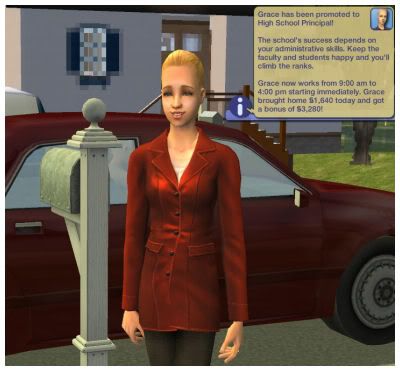 Grace is now a High School Principal.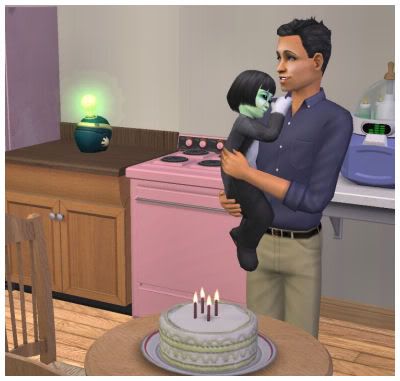 It's time for the former snowbaby Taft's birthday. She's about to become a child.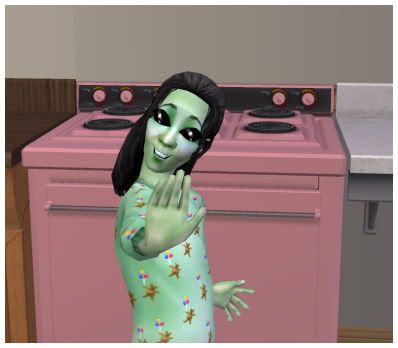 Awww, she's a cutie! I really love the green babies.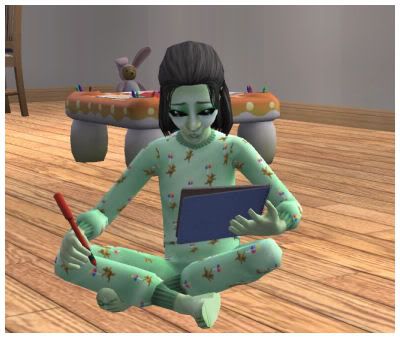 Taft doesn't look happy to have homework, but she sticks with it.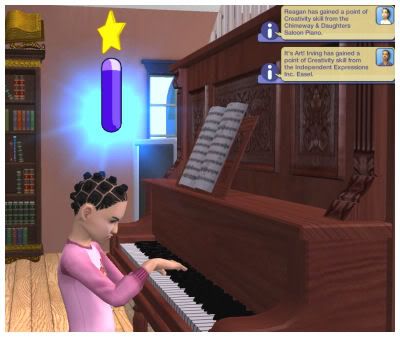 Reagan has been working hard on her piano lessons and reached the maximum skill level. She takes her music very seriously, as you can see.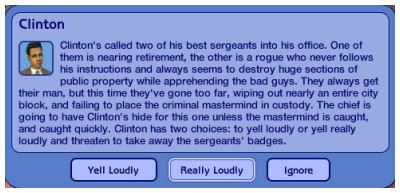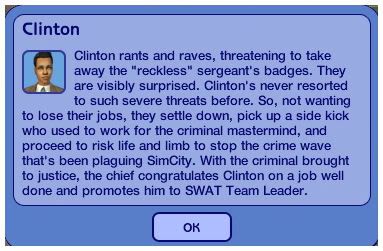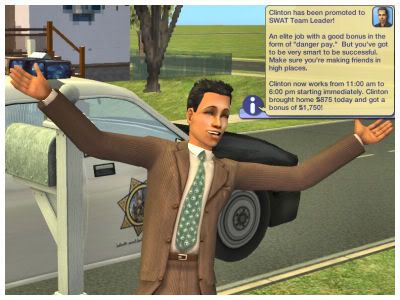 I don't really see how yelling really loudy worked out so well for him, but he has been promoted to SWAT Team Leader.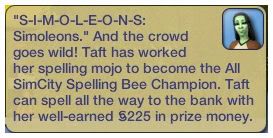 Taft is cute and smart. I see the homework paid off for you, kiddo.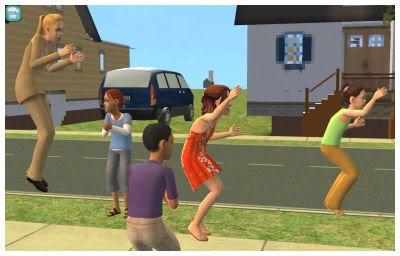 Grace and the kids have a little neighborhood smustlefest after work and school. I see my daughters Cassandra and Charity are having fun.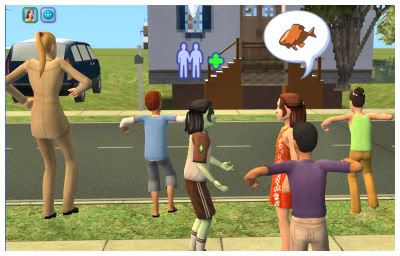 Taft and Cassandra have a mutual interest in pets, but neither of them are getting one yet.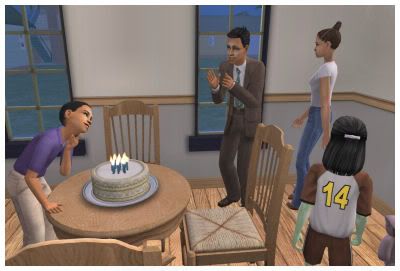 It's Wilson's birthday, and he's thinking hard about what he wants to wish for.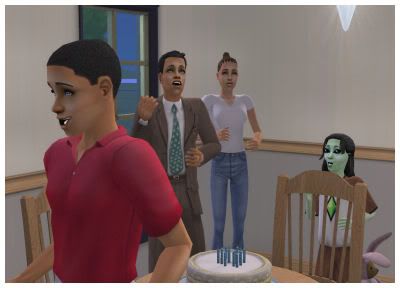 Except for the hair, I think he looks just like his dad Clinton.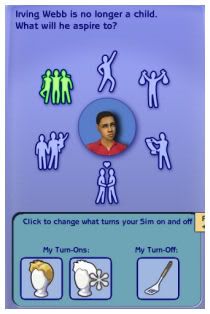 It looks like Wilson wished for lots and lots of friends. Great.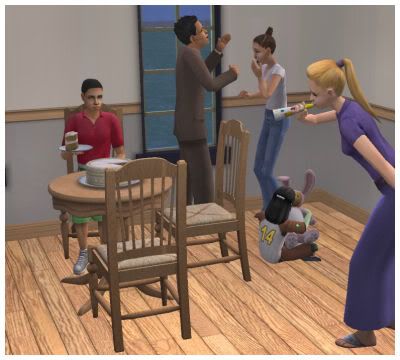 A little late, Grace? The party is over with, silly. Have some cake.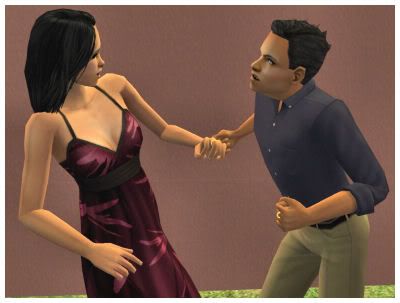 I see that Clinton has been looking through the telescope in the daytime again, although it has to be a really good one to see her in Downtown.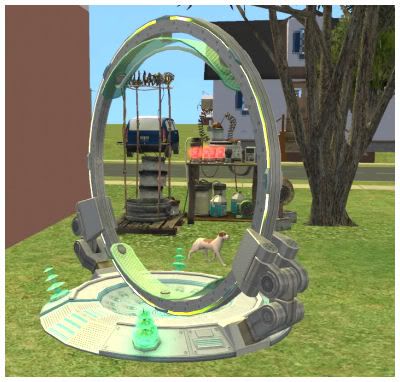 Clinton was spinning in the dance sphere, and now he is nowhere to be seen. Where are you, Clinton?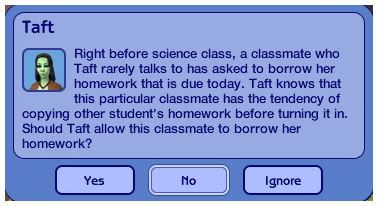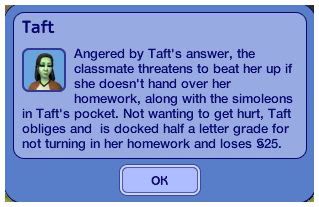 Poor Taft! This is so unfair! We need to get this bully.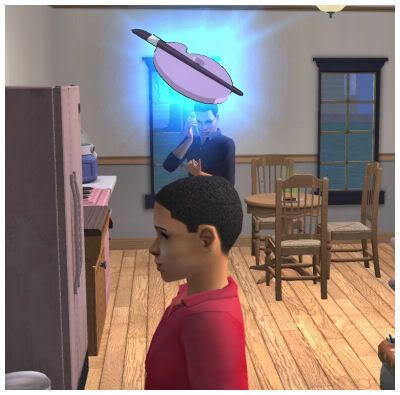 It looks like Wilson has sold his first masterpiece. Good job!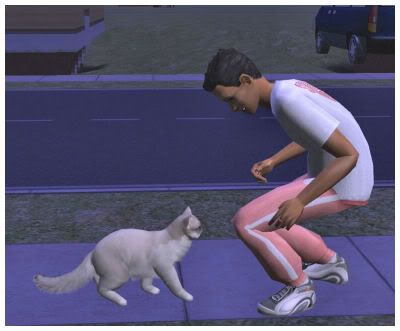 Oh wait, pink pajamas again Clinton? Got anything to tell me? And no, you cannot adopt that cat.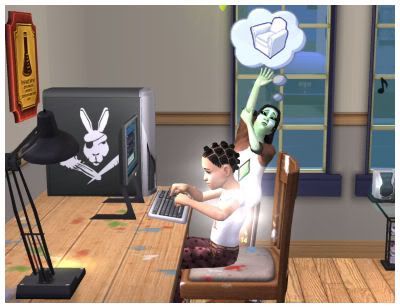 The computer is very popular in the Webb house. Someone is always using it or waiting to use it. I looks like Reagan is in the zone - my guess is for Music and Dance, but I failed to record it at the time.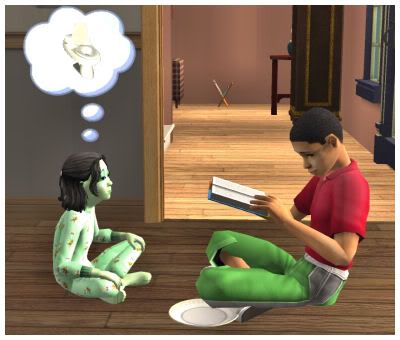 I think it's sweet that I caught Wilson reading to his little sister. I just wonder why the story is about a toilet.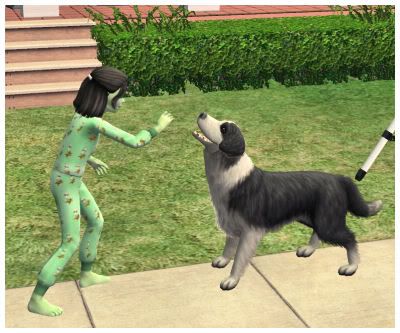 Cute dog, Taft. Play with him all you want, but you can't keep him.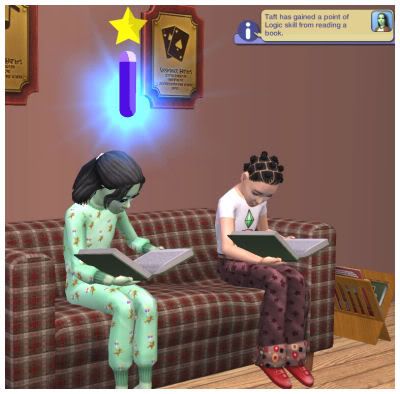 Taft's one true hobby is science, so it isn't surprising that she has reached the maximum skill level in Logic. I didn't mention it before, but Grace earned the career reward bookshelf for Education. It's so awesome!
Scoring:

Possibly 1 point for Reagan for a Music and Dance plaque, and progress toward other goals.