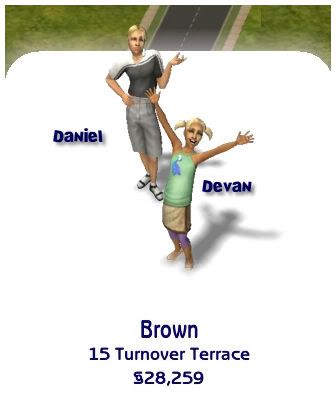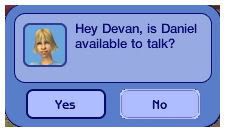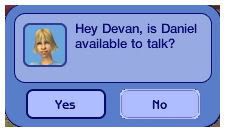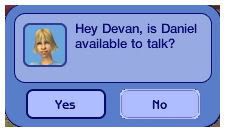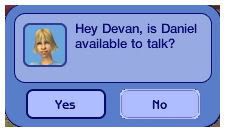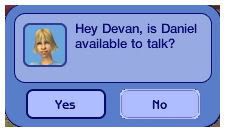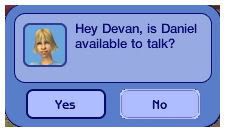 I didn't know in the last round, but this girl's name is Stacey Reiner. I think you get the idea that the phone rings
nonstop
for Daniel. This is sadly no exaggeration. Stacey who was once his girlfriend has turned into a psycho stalker.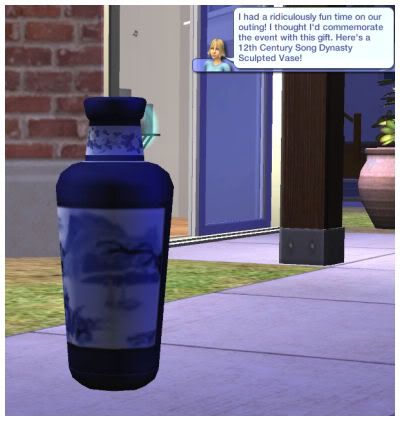 Didn't you just give him one of those vases last week along with a dance sphere? You either come from a very rich family, or you're a cat burglar.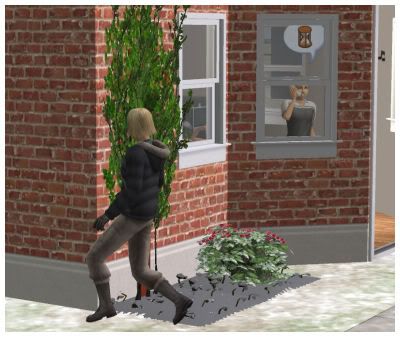 There she is again, creeping around the house to peek in the windows at her beloved Daniel. Yikes.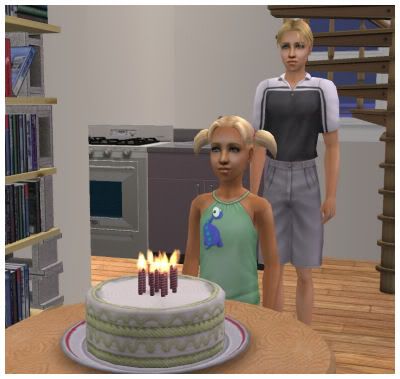 It is Devan's birthday again, and about time for her to become a teen.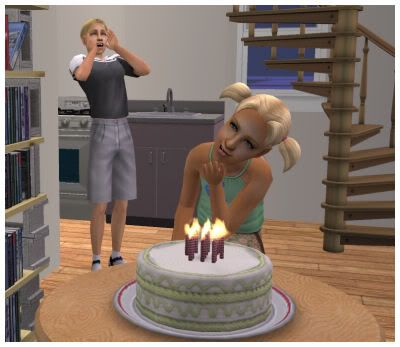 She thinks hard about her wish...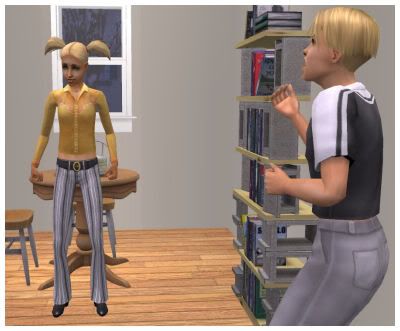 And grows up in some clothes that don't quite meet up in the middle.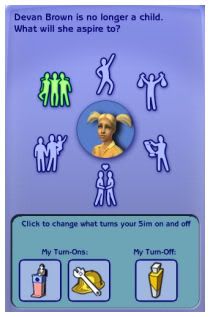 I guess Devan must have wished for Popularity.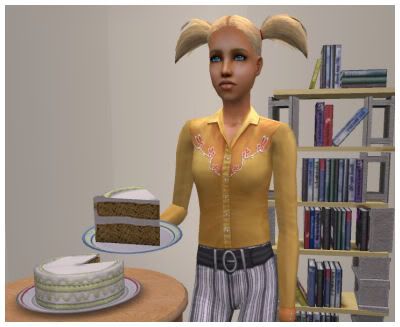 Now see Devan, this is better. I found some clothing fixes on MTS2 by Hysterical Paroxysm that cover your body. You don't look happy, but trust me.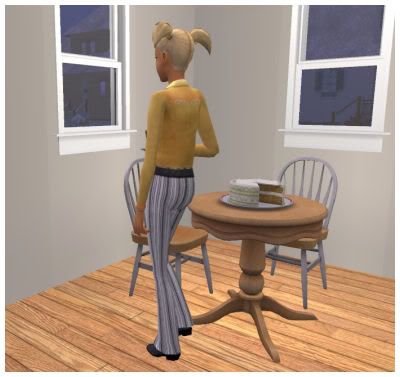 Now people won't see your butt when you sit down, either.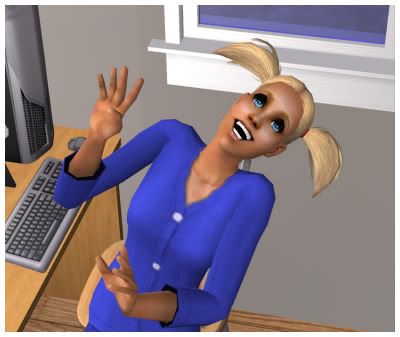 She gets over her disappointment quickly when she finds out that she and Daniel are leaving for college right away. There's no better place to meet friends and get popular than college.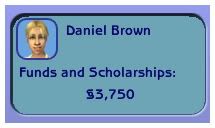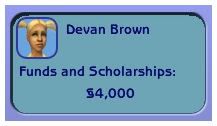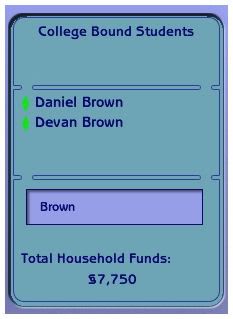 Because they are orphans they were able to get quite a bit of college money.
Daniel arrives first to secure a rental house.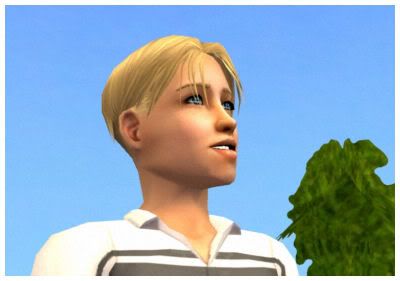 He is really looking forward to the next 4 years where he can hopefully avoid Stacey Reiner.
Scoring:
2 points for kids going to college.