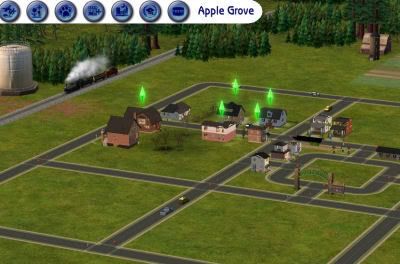 This is my new Prosperity neighborhood. I chose to name my new 'hood Apple Grove. It has a nice country feel to it. The street names will all be apple-related. Eventually, I hope the residents will plant apple trees. I hope you will enjoy the families who have settled there. There are six families at the start:
The Tuckers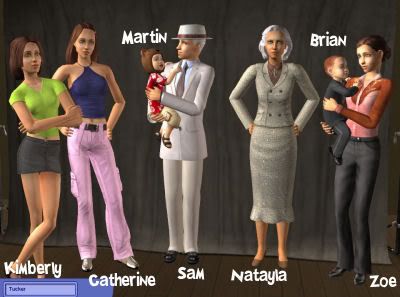 The Tucker Family consists of Sam and Natayla, their daughter Catherine, and her two sets of twins. The teen girls are Kimberly and Zoe, and the twin boys are Brian and Martin. Catherine's husband Donny took off when the twin boys were born and filed for divorce. Catherine assumed that after raising one set of twins, he decided he wasn't up to the challenge again, although it's possible that another woman caught his eye. Luckily, her parents who were retired were glad to move in and help with the boys.
The Fletchers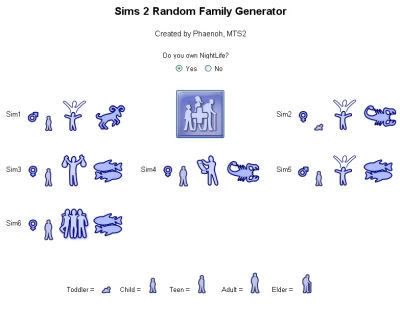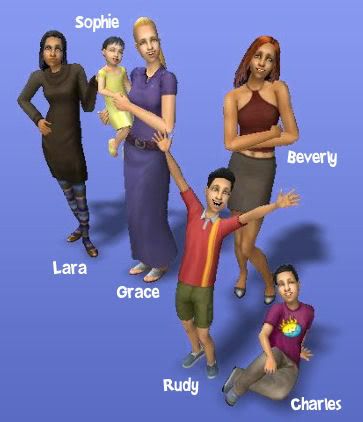 Grace and Beverly Fletcher are sisters. The four children all belong to Grace who was happily married until her husband was killed in a tragic Murphy bed accident. After the tragedy, her sister Beverly moved in to help her care for the children.
The Webb(s)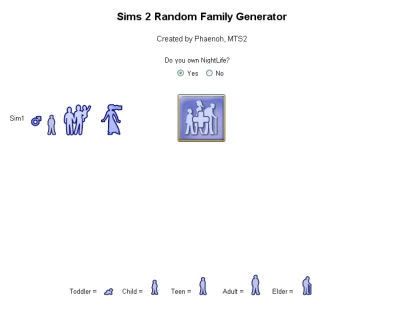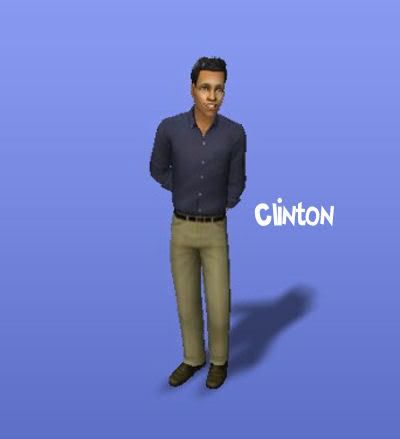 Clinton Webb in an attractive single man with the desire to start a family. Which lucky resident of Apple Grove will catch him in her web?
The Bauers
I didn't choose to roll random stats for this next couple because it's my husband and I. Instead I used our real zodiac signs, aspirations, etc. However I did roll for our secondary aspirations.
Scott and Michelle met in high school in an art class and dated for 18 months. After Scott returned from being in the military for a few years, they realized they were still in love and began dating again, followed soon by wedding bells. Now we will see how many sim kids their simselves will have to have to get their real life family with 3 sons and 2 daughters.
The Hamiltons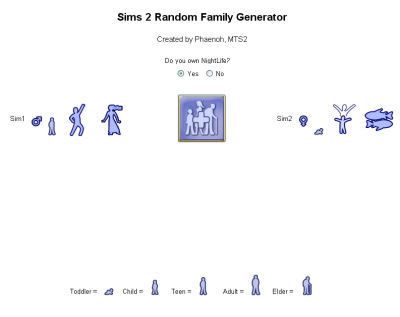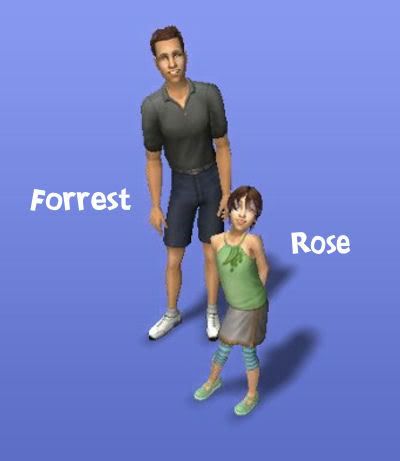 Forrest is the father of little Rose. Rose's mother died while in childbirth with her, and Forrest had loved his wife so much that he could think of no better name for his tiny daughter than the name of his late wife, Rose. Will Forrest be able to find love again?
The Browns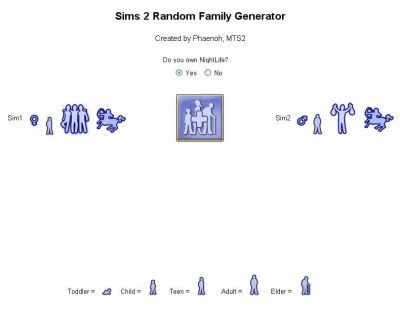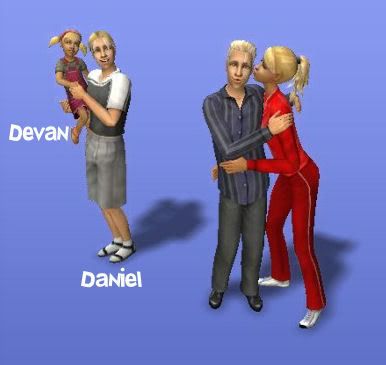 Daniel and Devan were alone after the disappearance of their father and mother, Daniel, Sr. and Deanna. Their parents had taken a second honeymoon to travel the world for a few weeks. At first they had kept in contact with Daniel daily, but a few days into the trip all communication abruptly stopped. Daniel reported them missing to the authorities after two days, but it had now been a year since their disappearance - a year of raising his baby sister Devan all alone.